LiFePO4 Batteries for Solar Energy Storage
Nowadays, more and more homeowners are turning to solar energy storage. LiFePO4 battery chemistry is one of the best options for solar energy storage for its unique features. LiFePO4 batteries can be combined with a solar charge controller and solar panels. By combining the LiFePO4 battery with a solar panel and charge controller, it can charge and provide power to an electric load at the same time. Compared to lead acid batteries, LiFePO4 batteries have high specific capacity, greatly enhanced cycle life, and very light weight making it perfect for solar energy storage.
LiFePO4 battery (lithium iron phosphate battery) has a battery chemistry that stands out above both lead-acid and other lithium batteries. LiFePO4 batteries are widely considered the safest type of lithium battery, and they last for a decade or longer. They also offer flexible charging and deeper discharge cycles without damage. There aren't many drawbacks to LiFePO4 batteries other than the initial upfront cost.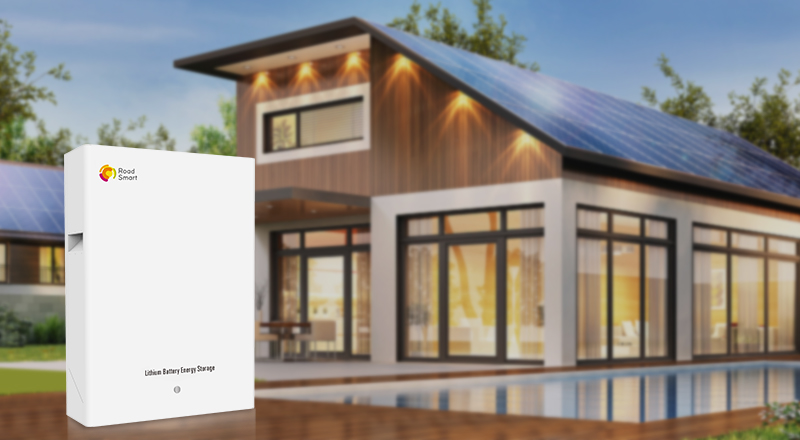 The benefits of using a LiFePO4 lithium-ion battery for solar energy storage include:
As you can see, the positives of LiFePO4 batteries greatly outweigh the negatives. Their efficiency and consistent energy output make it a clear winner in solar energy storage application.
Battery lifespan
LiFePO4 batteries have a lifecycle two to four times longer than lithium-ion. This is in part because the lithium iron phosphate option is more stable at high temperatures, so they are resilient to over charging. Additionally, lithium iron phosphate batteries can be stored for longer periods of time without degrading.
The longer life cycle helps in solar energy storage systems in particular, where installation is expensive and replacing batteries disrupts the entire electrical system of the building. Solar energy storage systems currently have a life cycle of up to 20 or 30 years. A battery that remains efficient after more cycles will better match the lifespan of the solar power system as a whole.
Fast charging time
LiFePO4 batteries offer lower resistance, and they don't require a float charging cycle. So they charge much faster than lead-acid batteries. When you're relying on solar power, a battery that recharges faster is significant. If there are only a few hours of pure sunlight per day where you are, a shorter charge time is gold.
Depth of discharge
The deep discharge capacity of LiFePO4 batteries protects them from damage due to depleting the energy in the battery too far. LiFePO4 batteries can be completely discharged without affecting the delivered capacity. This advantage makes them ideal for solar energy storage systems, because multiple batteries can be connected to increase storage capacity. The batteries can then be discharged at different rates without any damage.
Environmental impact
Unlike basic Li-ion batteries, LiFePO4 batteries are built with non-toxic materials: iron, graphite and copper. They are easily recyclable, even able to be repurposed as new batteries. In fact, recycled batteries are already available to consumers looking to lessen their environmental impact.
When weighing the options for solar energy storage, there's really no argument: LiFePO4 batteries are the best option. Its advanced technology and battery chemistry can stand the test of time and be worth every cent.