LED Street Light Intelligent Control
During the night, when the illuminance is lower than the system setting value, LED street light will light up automatically. The light will light up until the illuminance is lower than the system setting value in the next morning. This kind of street lights are suitable for Central and South America, East and South Asia market.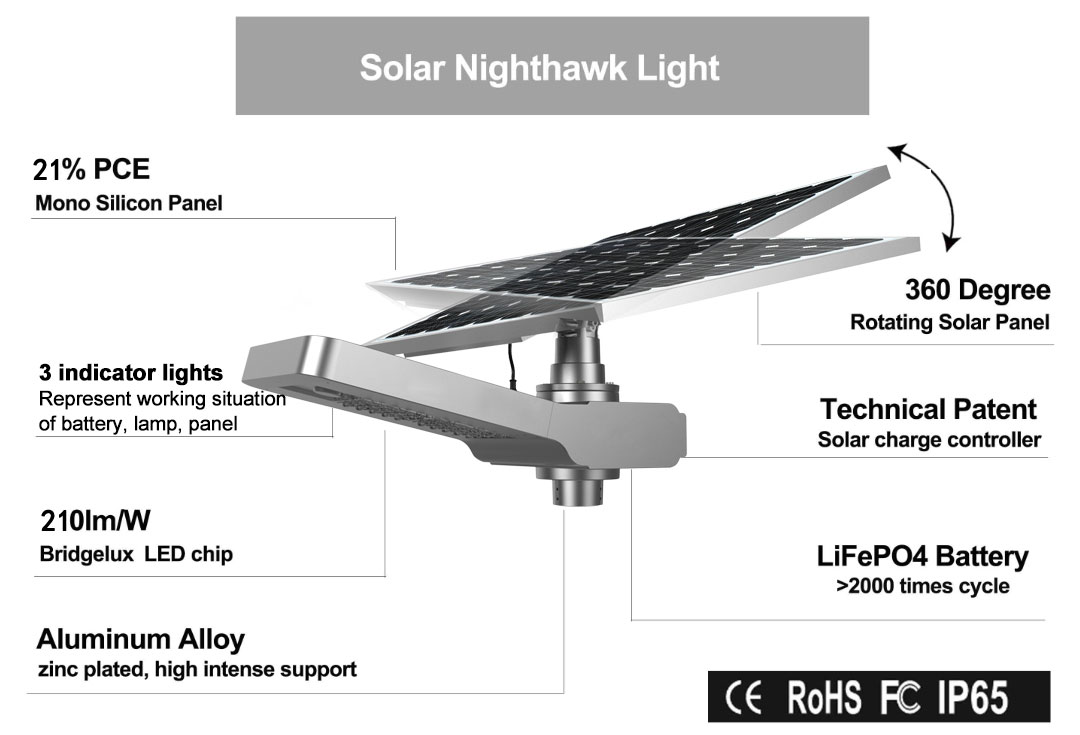 With the development of modernization construction, the public infrastructures in our country have been supplemented and upgraded. As an important infrastructure of city, street light can not only provide night lighting, but also reduce the traffic accident. Ever since China has come up with the concept of "Green Lighting", LED street light developed with a steady pace in the field of city lighting based on the features of green energy-saving, long service life and short switching time.
The traditional street light lighting is usually controlled by manual operation or timing mode, which will not only cause electricity waste, but also shorten the service life of street light. Therefore, the researchers carried out a study about building an intelligent street light controlling system.
Most high-power LED street light do not have intelligent control function. Some may have this function, but they can not detect the lighting condition of the street light automatically. To realize the intelligent control of LED street light is not easy. That's because the communication protocol is complicated and the construction and operation cost is high.
Internet of Things refers to a huge network that connects information sensing equipment such as RFID (radio frequency identification devices), infrared sensor, GPS and laser scanner, which extends the communication between anytime, anywhere and anyone to the communication between human to thing and thing to thing.
The key to the development of the Internet of Things lies in the fields of radio frequency tags, sensors, embedded systems and transmission data calculations. All individuals in the Internet of Things need an embedded system to transmit and deal with the information. The quality of the embedded system will directly affect the operation of the Internet of Things.
The combination of IoT and street light is a kind of innovation. The street light based on IoT technology has the feature of simple, stable, safe and efficient intelligent. In the future, this kind of street light system will be promoted and applied to a large range of areas.