How does solar street light benefit us?
Nowadays, we're seeing more and more towns and cities transition to solar street lights for safer roads. Solar street lights are mounted on street poles and powered by solar panels. These lights offer high efficiency and luminous LED lights with a intelligent control system. They are an advanced solar lighting solution that has impressed governments and corporations with their unprecedented innovation.
Using solar street lights is economically beneficial and environmentally friendly. It saves citizens from large electricity bills and reduces the risks associated with dark streets.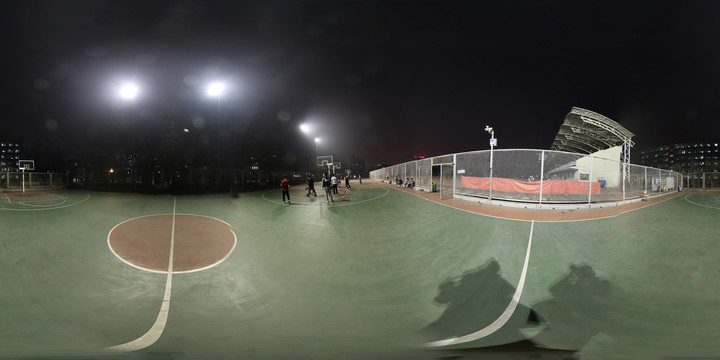 Being friendly to environment
Solar street lights are powered by photovoltaic panels, meaning they produce clean and sustainable energy. When choosing solar street lights for public lighting projects, local authorities can effectively reduce their energy consumption as well as their carbon footprint. The use of electricity to drive conventional outdoor lighting leads to production of carbon dioxide. If global traditional street lights were converted to solar street lights, this would reduce global electricity consumption for lighting by more than 52%, avoiding 735 million tons of CO2 each year. By doing so, they limit their environmental impact and play an active part in the energy transition, in line with national and global energy policies.
Besides, the solar street light helps preserve biodiversity in areas that are the most sensitive to light pollution. Solar street lighting systems adjust the intensity of the light over the course of the night through the use of dynamic lighting profiles, making street lighting more respectful of living ecosystems---especially birds, whose migratory behaviour is strongly affected by light pollution.
Being financially smart
As the cost of electricity continues to climb these days, authorities and citizens seek new ways to keep energy bills low. Using solar commercial lighting not only removes the monthly utility fees, but also avoids compounding future expenses for aging infrastructure repairs. And with an installation cost that's comparable to on-grid AC lighting, solar lighting improves community infrastructure while also offering long-term economic savings.
An important part of smart cities
Cities face major challenges: demographic growth, urban concentration, mobility, the evolution of citizens' needs... To meet these, public stakeholders need technological innovations they can trust and rely on to rethink and transform the existing public space, with the aim to make cities smart and sustainable.
At the heart of smart cities, street furniture is undergoing digital transformation to be able to generate information. This is the case for solar-powered street lights, which are evolving to integrate and power various communication equipment and intelligent applications (billboards, interactive terminals, advertising displays, Wi-Fi hotspots…).
Safety and crime reduction
An important advantage of installing any street lights is safety. They are installed on roads and public places, not only to reduce road accidents but to decrease crime rates. People who walk or finish work or school late at night are subject to a higher risk of crime and violence. What's more, it is natural for a person to feel uncomfortable in dark and shady areas.
Installing solar street lights to provide well-lit sidewalks reduces the chances of crime while helping ease our reliance on less environmentally-friendly sources of energy. They deter criminals and provide a boost of confidence in pedestrians. Moreover, a better source of lighting at night creates a space for interaction and plays an important role in building a community.
Solar street light provides a sustainable, economical, and convenient investment. In addition to many benefits such as cost and performance, the use of solar lighting solutions has a lasting positive impact on the environment, helps shape urban communities and accelerate the economic and social development.