The Characteristics of Solar Street Light Battery
The common storage batteries are divided into four types.
The gel battery is like the upgraded version of lead-acid battery. Compared with lead-acid battery, it doesn't need maintenance. There is colloid electrolyte instead of sulfuric acid electrolyte inside the gel battery. It performs better than lead-acid battery in storage capacity, discharge capacity, safety and service life. It can adapt to low-temperature environment such as the cold northern region. The gel battery is shock-resistant and can be used in severe environment. The service life is double or even more than that of ordinary lead-acid batteries.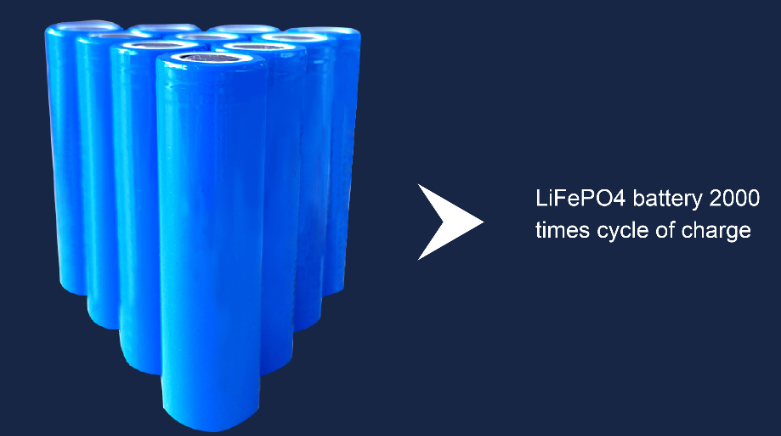 The battery lead plate of lead-acid battery is made from lead and lead oxide. There is sulfuric acid electrolyte inside the lead-acid battery. The biggest advantage of it is stable voltage and low cost.
Ternary lithium ion battery has a lot of advantages. It features high specific energy, small size and fast charging. But its price is high. Its deep cycle times are about 500-800 times, and its life span is similar to that of gel batteries. The temperature range for use is -15℃-45℃.
Lithium iron phosphate battery also has many advantages. It features higher specific energy, small size, fast charging, long service life and stable performance, but the price is the highest of all storage batteries.
The solar street light is safe and durable. There may be potential safety hazards during the using process of traditional street light due to poor construction, aging of materials and power outage. Instead, the solar street light converts the low-voltage direct current into electricity. Therefore, there will be no potential safety hazards when using the solar street light.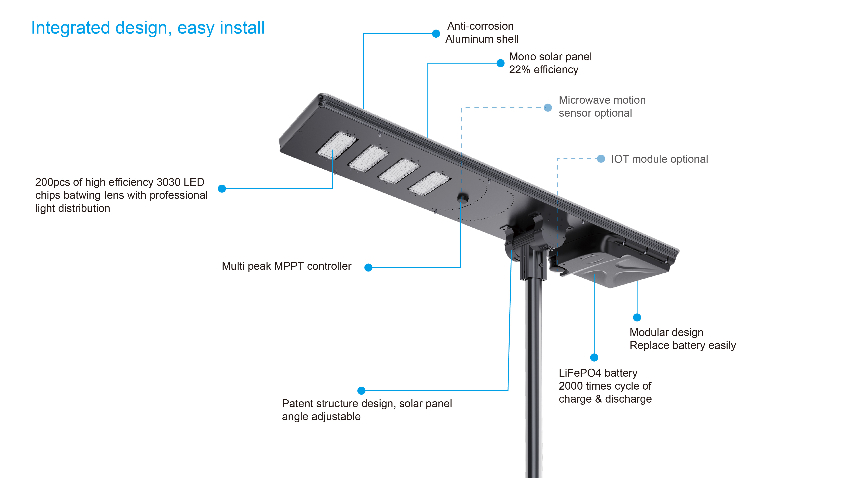 The installation is flexible and convenient, which is convenient for users to choose and adjust the capacity of solar street lights depend on their own needs. The off-grid solar street lights is more independent and flexible in acquiring the power.
The solar street light will be directly affected by the weather conditions. Continuous cloudy and rainy days will affect the lighting. As a result, the street light will fail to meet the the illuminance requirements of national standards, or even fail to turn on. The lighting time may be too short at night due to insufficient light during the day.
It is difficult to maintain solar street lights. The heat island effect of the solar panels cannot be controlled and detected. The service life cannot be guaranteed. The illumination range is narrow. The currently used solar street lights have been inspected by the China Municipal Engineering Association and measured on the spot. The general illumination range is 6 to 7 meter.