Features of Solar Garden Light
Solar garden lights for lighting in patios should be selected according to environmental conditions and living conditions. Environmental conditions of the patio such as ambient temperature, humidity, vibration, pollution, and dust need to be considered when select solar garden lights. Generally open-type lamps are used in normal environments. And open-type lamps are suitable for most patio lighting requirement. In environments with large amounts of dust, lamps that match the amount of dust level should be used. In wet and particularly humid courtyards, waterproof lamps with corresponding protection level should be used.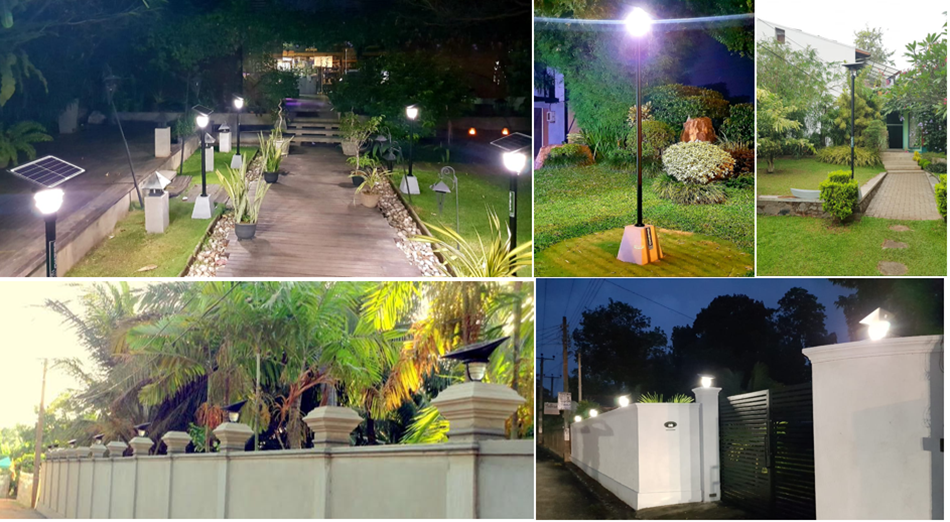 1: Healthy Light; the light does not contain ultraviolet and infrared rays, and does not produce radiation. Usually the normal light like fluorescent lamp and incandescent lamp contains ultraviolet and infrared rays.
2: Protect eyesight; DC drive, no flicker. Normal lights are AC drive, which will inevitably produce flicker.
3: Solar garden lights usually use solar energy as their energy source. The voltage, current and the heat generated are relatively low. Therefore, the safety factor of solar garden light is higher than normal light. And potential safety hazards, especially electric shock of solar garden light is also fewer than normal light.
4: Great market potential; low-voltage, direct-current power supply, battery and solar power as energy source. It can also be used for outdoor lighting in remote mountainous areas and power-shortage places.