Why choose Road Smart MPPT solar controller?
Firstly, we'd like to explain what's the difference between MPPT controller and PWM controller.
MPPT is an advanced charge mode whose full name is Maximum Power Point Tracking function. The MPPT controller can detect the power generated by the solar panel in real time, and track the highest voltage and current value (VI), so that the system can charge the battery with the highest efficiency. Compared with the traditional PWM controller, MPPT controller can enable the panel to work at the maximum efficiency, so it can provide a larger charging current. Generally speaking, the MPPT can increase the energy utilization rate by 15% to 20% than the PWM controller.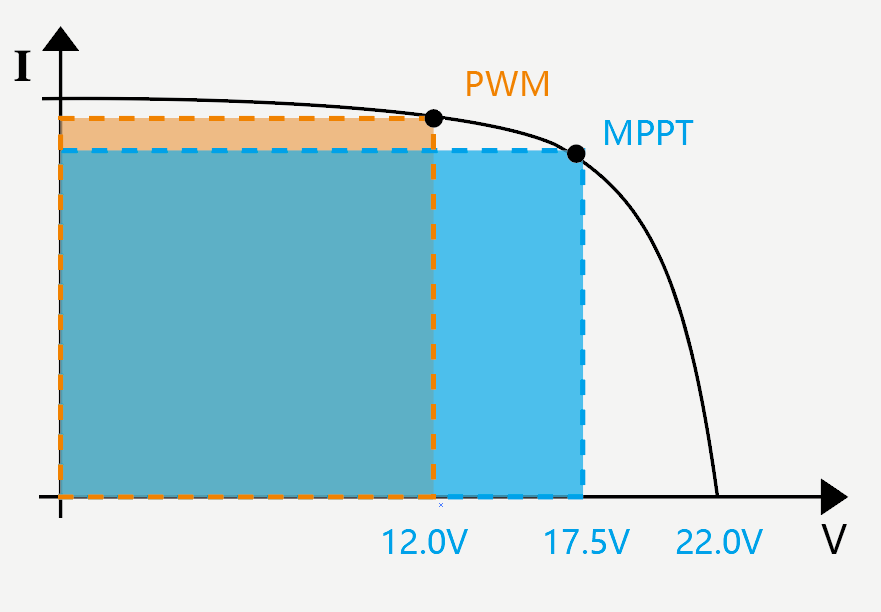 Secondly, Road Smart improved traditional single-peak MPPT controller to Multi-Peak MPPT controller.
When there is something covering the solar panel such as dust, tree shadows and bird droppings or part of the panel is damaged, the IV curve will have multiple peaks power. However, the traditional single-peak MPPT technology cannot track accurately the maximum power point. Road Smart new patent solar controller adopts multi-peak MPPT (maximum power point tracking technology), which can timely track the maximum power point and effectively improve the conversion efficiency of solar panels.
Those advanced function are applied in New developed Solar Star Light ST1 ST2 ST3 PRO, ect. Also the classic Solar Flyhorse Light, Solar Nighthawk Light, Solar Sailing Light- II, ect.
More details welcome to contact sales team directly.