The Requirements for Working Environment of Solar Street Light
Nowadays, there are more and more solar street light putting in use in every corner of the world. Solar installers are supposed to know that solar street light has requirements for its working environment.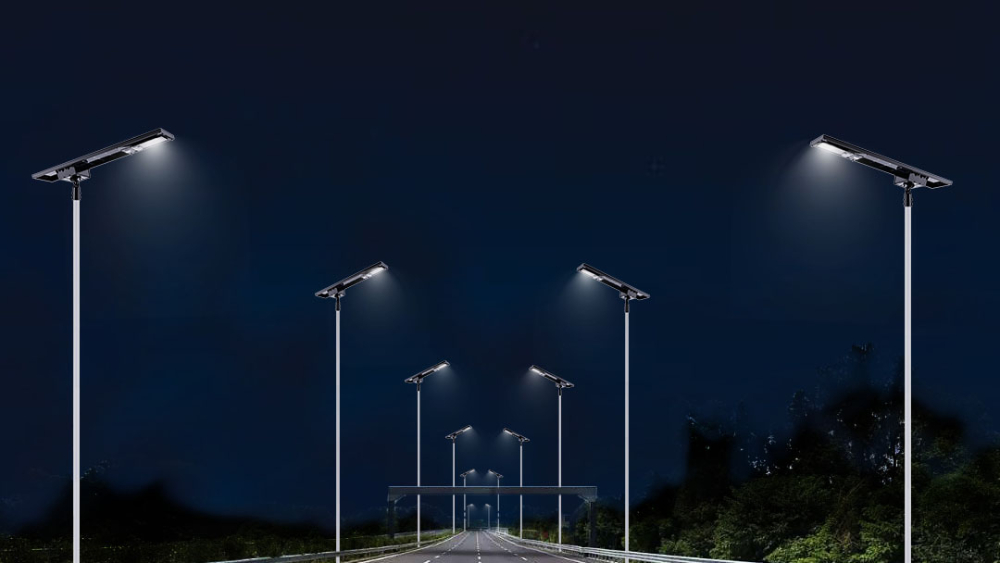 A double-arm lamp is a solar street lamp with two lamp arms and two lamp caps. This kind of street lamp usually has two forms, one is the arm symmetrical, and the other is asymmetrical. Usually symmetrical double-arm street lights will be installed on the green belt in the middle of the multi-lane road to illuminate the passing vehicles and guide safe driving. The lamp arm on the side of the carriageway should be installed higher and the output power should be higher, while the side of the sidewalk should be shorter and the power should be lower. Solar double-arm street lights are richer in shape than single-arm street lights, and can shape the beauty of space. But it should be noted that this kind of street lamp is not suitable for installation on a single road or some narrow roads.
The type of solar street lamp also determines its special use environment. Solar garden lights are generally installed in the yard. In addition to achieving a predetermined lighting effect, when designing this kind of light, the designer must also take into account the artistic and ornamental aspects. Antique lamp is a kind of street lamp that adds Chinese elements to give people a classical and simple feeling. This kind of street lamp can better modify the surrounding environment. Many antique lamps are also designed with double arms, or four arms, six arms, etc., which are very decorative. They are generally used in some ancient architecture theme parks or private houses.
The installation requirements of solar street lights in urban and rural areas are also different. At night, the traffic flow of rural roads is not large. Generally, one-way light distribution is used to install to ensure that the installation distance is about 20-25 meters. If the distance is less than 20 meters, it will affect the lighting of some roads. If you want to install solar street lights with a height of 8 meters, you must ensure that the distance between the street lights is 25 meters and 30 meters. The distance between the two street lights should be installed by the cross light distribution on both sides. This method is mainly used for road whose width is 10~15 meters.
The ambient operating temperature of solar street lights is generally -20~60 degrees. The battery capacity should be appropriately increased for use in a relatively cold environment. There should be no direct light source above the solar panel, so as not to make the lighting control system misrecognize the daytime and cause misoperation. It should be noted that the working environment should not be too humid, as the service life of solar street lights is easily affected in a humid environment. When installing solar street lights in rural areas, you should pay attention to the topography of the installation site to see if solar street lights can be installed. Try to avoid locations that are easy to collapse to ensure normal installation and subsequent use.