How to change the solar storage battery of solar street light?
If the solar storage battery in the solar street light is broken, what should you do? The commonly used method is to directly dig out the gel battery and replace it with a battery of the same capacity. This method also has its disadvantage that the cost is too high.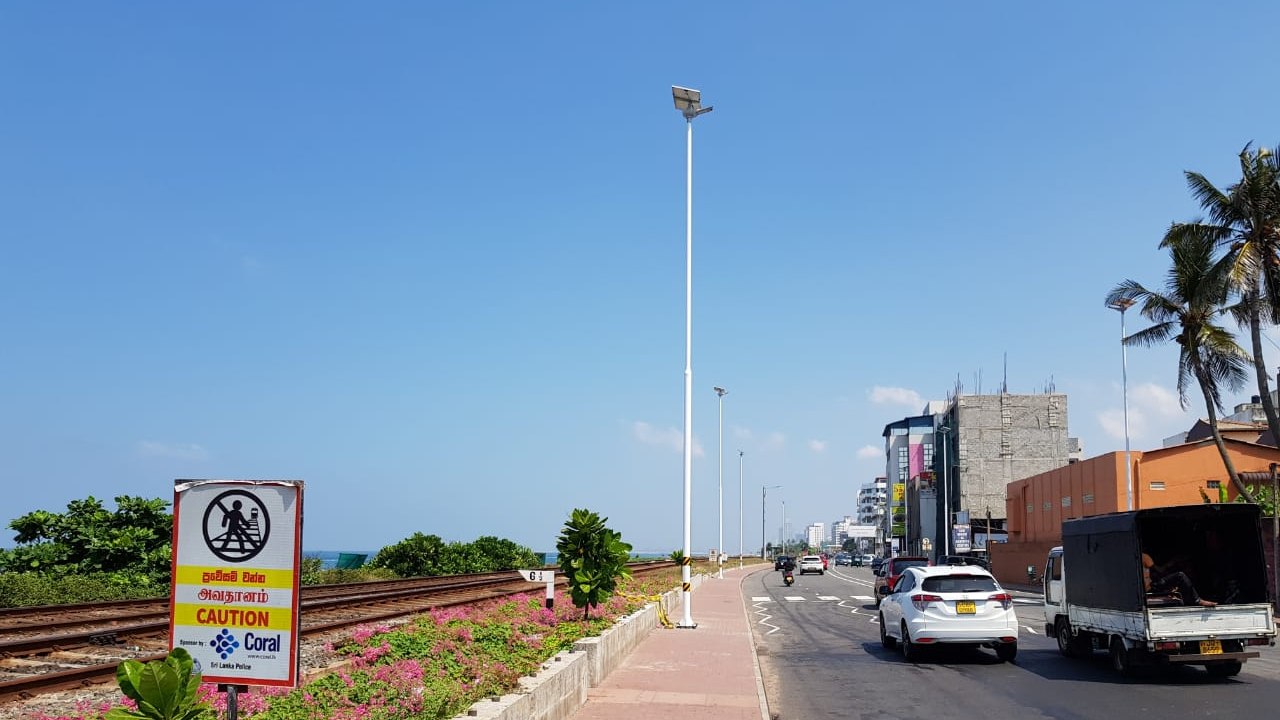 First of all, the price of the gel battery itself is relatively high. Take a 6-meter solar street light as an example, the capacity of gel battery is at least 90AH. Before maintaining the battery, you should first clean the dust on the surface of the battery, and remove the rust on the terminals. Remove the battery cover, you can see the rubber vent valve of the battery. Carefully remove the vent valve, save it, and observe the internal condition of the battery. Add electrolyte containing 0.1%-0.5% sulfuric acid to the battery until there is flowing electrolyte on the battery. At the same time, check whether there are black impurities. If there are obvious black and turbid impurities, it means that the positive plate of the battery has been obviously softened. That is to say, it is hard to repair the battery.
To replace the solar street light storage battery, first disassemble the casing and remove it in accordance with the screws of the solar street light. The removed screws must be carefully placed. After opening the casing, you can find the battery, disassemble the battery to see its specifications, and choose a new battery of the same specification. Install the new battery and then turn on the power supply to see if the solar street lights lights can run normally, and if so, remount the casing.
The service life of solar street light storage battery will not only be affected by external maintenance, but also closely related to internal heat accumulation. If the solar storage battery is overcharged, the internal temperature of the battery will gradually rise and lead to thermal runaway, which will shorten the service life of storage battery.
The following is the repairing method. The battery should be charged with constant voltage and limited current. At the beginning, it should be charged with a current of 0.1c-0.5c until the voltage reaches 16.2V. Keep this voltage value by reducing the current until the charging current drops to 0.03c. Connect the positive and negative outputs of the repair instrument to the positive and negative poles of the battery, turn on the repair instrument, and repair the battery. The first repair process should not be less than 48 hours. Discharge the battery with 0.1c current and record the discharging time. Multiply the discharge current value by discharging time is the capacity of the battery to be repaired.
Repair and maintain the solar storage battery of solar street light can extend the service life of solar street light and save the maintenance cost.
Related Articles:
Solar Lights for Schools and Campuses
Inspection Method of Intelligent Solar Street Lamp Holder
Smart solar street light installation specification
Tags:
all in one solar street light
outdoor smart lighting
solar garden light