Solar Street Light Green and Low-carbon Development
Nowadays, solar street light is widely applied to cities and countries. The main reason is that the beautiful and elegant design of solar street light makes city more beautiful. Besides, it is environmentally-friendly and energy-saving, which causes no waste of national resources.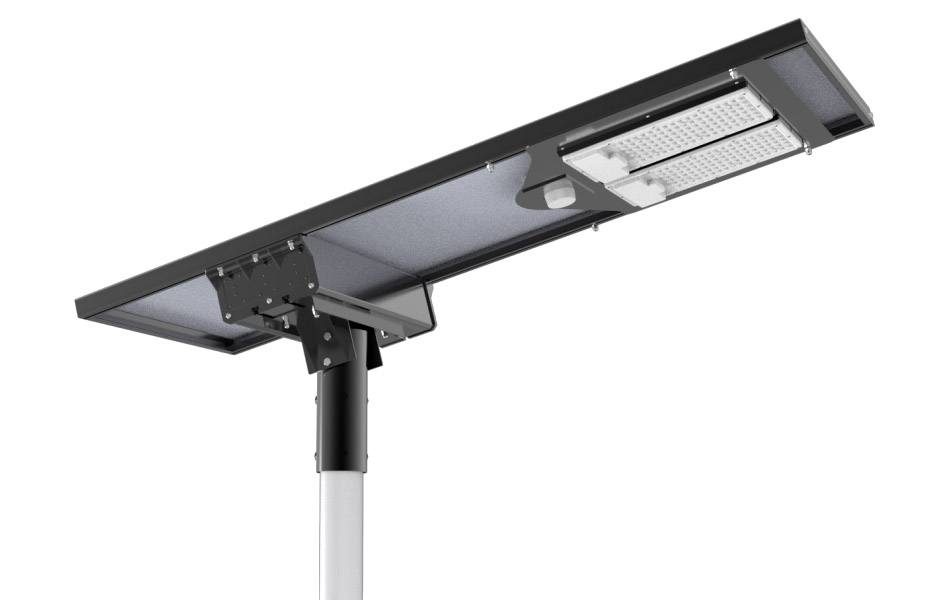 As a new type of light source, solar street light has made a contribution in the beautiful countryside construction. Thanks to the road hardening project, solar street light green and energy-saving lighting has become a new choice for village road lighting. Due to the low cost and environmentally-friendly feature, solar street light has become a new type of light source, contributing to rural landscape reconstruction and beautiful countryside construction.
Affected by the policies of major countries around the world, significantly increased LED luminous efficiency and 20% to 30% estimated decline of LED lighting product price, LED lighting market penetration rate is expected to continue to rise. There is an increasing demand for all kinds of LED lighting products such as low-efficiency household commutable LED light source and high-efficiency full set LED lighting devices for business and industry.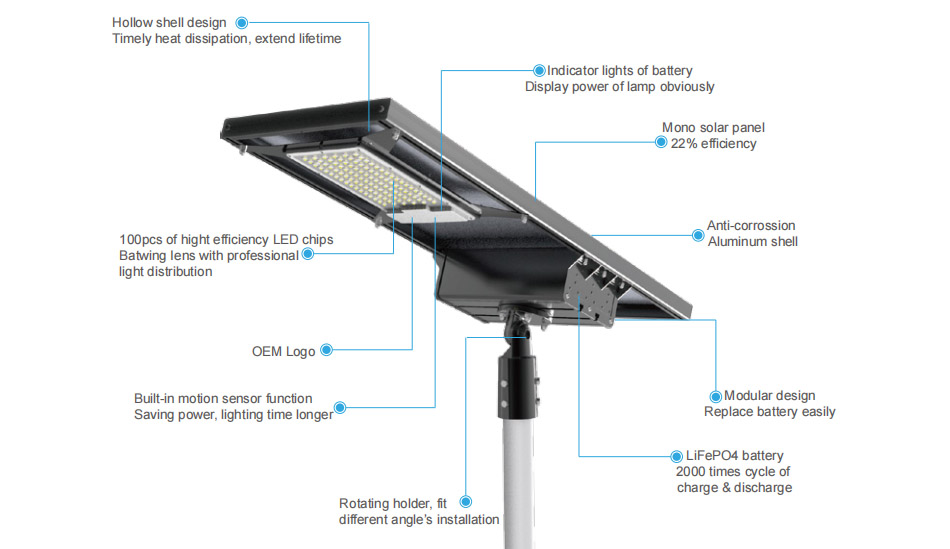 Photovoltaic lighting is a subdivision of photovoltaic application. Due to the unique advantages of photovoltaic lighting technology, solar battery is applied to the field of lighting after it was put into practice. In the 1970s, solar beacon lights were installed in the TianJin Port. And solar traffic lights are widely used.
In recent years, with the increasing solar battery photoelectric conversion efficiency, the sustainable development of LED lighting technology and the popularization of energy conversation and environment protection concept, photovoltaic lighting market grew rapidly. To carry forward energy saving, emission reduction and resource recycling in rural areas, Beijing Municipal Government invested six hundred and eighty million in carrying out the Lighting Up Project during 2006 to 2009, which included installing one hundred and thirty-eight thousand solar street lights. These solar street lights cover one thousand and four hundred and seventy-one villages, thirty-four scenic spots, seventy-seven tourist routes and one hundred village roads.
There are several industrial parks which focus on R&D of solar street light, respectively distributing in Gaoyou city, Zhongshan Guzhen, Changzhou city and Danyang city. Although there are a large number of enterprises in the solar street light industry, the market concentration is low and one enterprise only occupies small market share. There isn't a leading enterprise with absolute advantages. In recent years, the photovoltaic lighting industry technology innovated rapidly.
With the increasing photoelectric conversion efficiency and LED luminous efficiency and constantly declining production cost, photovoltaic lighting products are expected to be widely used. With the development of high-efficiency photovoltaic lighting technology and micro grid technology, the products such as solar LED street light and solar LED tunnel light are gradually accepted by customers and photovoltaic lighting industry will develop well. Besides, due to the Ten Cities Ten Thousand Solar Street Lights Pilot Project conducted by Ministry of Science and Technology, medium-to-high efficiency photovoltaic lighting products will also obtain a large amounts of profits.
The energy conservation and environment protection concept is accepted by more and more Chinese customers. As a result, the consumption habit of Chinese customers will be changed. The photovoltaic lighting products will be accepted and favored by Chinese customers and become lighting fitting and important decoration in their life.