Solar Lights for Schools and Campuses
Solar energy has become extremely important these days considering the condition of the environment. It will play a critical role moving forward as renewable energy sources gradually replace carbon-producing alternatives. Many people are increasing their reliance on the solar energy and solar applications to get the best results. The solar lighting system has become way too important these days to prevent the environment from deteriorating.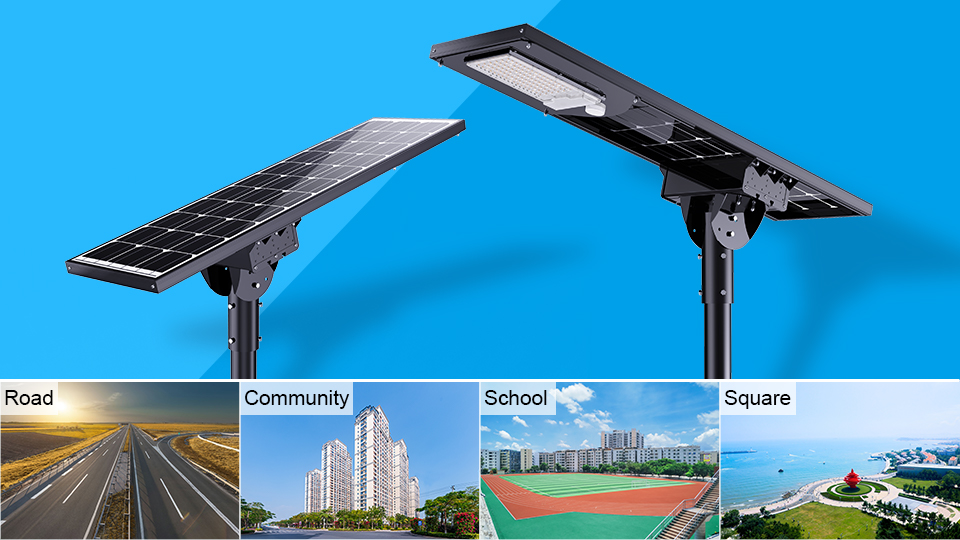 Adding solar lighting on campus is a smart move—it is a cost-effective way to increase the sense of safety for students, faculty, staff, and guests using the facilities. No need to disturb existing infrastructure or historical landmarks by trenching for power: solar-powered lighting is a self-contained lighting solution with no underground connecting wiring required.
Schools, universities, and corporate campuses are supposed to consider leading the way by exploring the various advantages of solar lighting. Some of the benefits of solar lighting are as follows:
Safety and Security
Solar lights for schools and corporate campuses are self-sustaining, meaning they can be relied upon during outages. Solar independence from the grid ensures consistent power is delivered to school signs along busy intersections and crosswalks. In areas like schools where safety is paramount, solar lighting can help keep drivers and pedestrians aware of their surroundings.
Reduced Costs
As energy prices continue to rise, schools and universities can save money with the help of solar lighting. Once installed, solar school lights will reduce energy costs throughout their lifespan. Solar lighting requires little maintenance and panels are relatively easy to replace as well.
Better for the Environment
Unlike electrical systems reliant on the grid, solar lighting does not impact the local ecosystem with destructive trenching or digging during installation. What's more, solar lights will help minimize the carbon footprint of a school or corporate campus well into the future. Switching to solar lights can make a huge difference in protecting the environment.
Where to Use Solar Lighting
There are a number of ways a school campus can use solar lighting systems, from parking lots and pathways to smaller systems such as signs.
School campus pathways
Pathways around a school campus need good illumination for staff and students when moving around at night. The additional safety provided by lighting is very important. Pathways require low-level lighting and the same lights used for other areas like parking lots and roadways can be used along a pathway to keep the designs and aesthetic the same.
School campus parking lots
School campus parking lots are a great place to utilize off-grid solar lighting solutions. Parking lots are known as a place that requires decent illumination for safety and security reasons. People coming and going from the area benefit from having good visibility provided by LED lights.
School campus signs
Signs are also a suitable way a school campus can utilize a solar sign lighting solution. Since signs can be located in remote areas, the availability of solar in place of grid power can be a great cost-saving. Signs utilize one or more LED flood fixtures for most applications, or use small LED modules for internal sign applications. The floods or LED modules don't use a lot of power and can be efficiently operated by a solar power system. Since solar sign lighting systems adapt quite easily, every system can be designed to meet the need of a specific sign.
Road Smart offer many light options including solar street lights and solar garden lights. We offer high-quality solar light products and excellent after-sales service. We keep most products in stock, and can ship within a few business days. If you need solar lights for the school and campuses, please contact us.
Related Articles:
How to choose suitable light source for solar street light?
Smart Solar LED Street Light Design Scheme
Misunderstanding of solar LED street light power
Tags:
all in one solar street light
outdoor smart lighting
solar garden light