How to choose a villa landscape light?
We need to carefully choose the color of the villa landscape light. The color is supposed to be more coordinated with the surrounding environment and also brings out the lights at night. However, different users have different aesthetic ideas and different preferences. The color of the villa door lights can increase the beauty of the villa. The villa landscape lights have various styles, which play the role of artistic decoration during the day, and play the role of lighting at night.
The choice of style and characteristics of landscape lights depends on the surrounding environment. For example, the style of surrounding environment is retro and European, you can choose retro courtyard lights. If the style of surrounding environment is idyllic or urban, then choose some fashionable courtyard lights. When purchasing landscape lights, pay attention to its design style and the overall design style of the courtyard. If we randomly select the landscape light and use it, it is likely to make people feel dull and damage the beauty of surrounding environment. Actually, you can choose the landscape lights as your wishes, but remember, try to cater to the courtyard design style.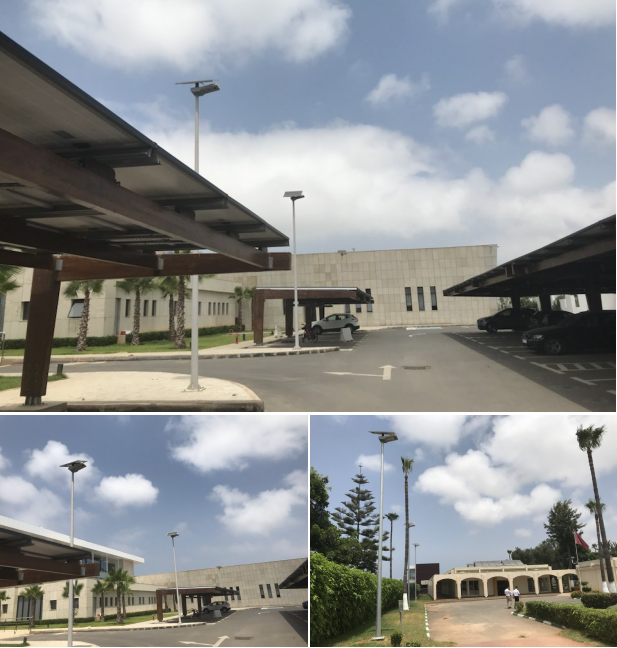 If the lamps are inconsistent with the overall courtyard style, it will be abrupt and affect the aesthetics of the entire courtyard. We need to choose a suitable garden lamp according to the overall courtyard style. If it is a Chinese courtyard style, we can choose elegant and gorgeous lamps. Of course, we can also choose the lamp according to our own preferences, as long as it fits the overall style of the courtyard.
Villa courtyard landscape lights are usually used for night lighting. Choosing a warm and comfortable light source will help create a warm living atmosphere. Therefore, it is recommended to use warm light sources as much as possible, because the lighting effect of cold light sources are not soft enough. The bright-colored light sources are too showy to be suitable for private courtyards. The average temperature at night is low. If the light source is warm and comfortable, it will make people feel more calm and comfortable, which helps to create a warm family life.
The lighting design of residential projects will have stricter requirements on dazzle. We should avoid using light sources that are too bright. We can choose the outdoor lamps that can be hidden. For example, hide the LED light strips under wooden floor steps or seats will create an ideal light source effect and make a dreamy atmosphere. Wall lights and ceiling lamps should also be equipped with lampshades to weaken the light. If the residents want to be close to nature, they can use green plants, animals, artificial star light and other elements to create a dreamy life scene.
If you would like more information about purchasing solar street lights, please request a quote and we will contact you as soon as possible.